levels of reiki
according to the
mikao usui method
THE FREE REIKI® SCHOOL PRESENTS THE PATH
OF THE ORIGINAL MIKAO USUI REIKI METHOD
IN THE USUI REIKI SYSTEM A GRADUAL APPROACH
IS THE PATH FOR A SERIOUS AND COMPLETE LEARNING
Levels in the Reiki method are due to the creative and expressive richness and power of the method itself. A gradual path allows the Reiki student to enter safely and consciously the world of Reiki energy and all of its potentials, without "shooting ahead", without following the very Western impulse of wanting everything "right here, right now".
The traditional Reiki method by Mikao Usui is generally taught in two divulgation Levels: Shoden - First Reiki Level and Okuden - Second Reiki Level
1) Shoden - First Reiki Level
the beginning, the opening, the reconnection. The student, through a theoretical, practical and vibrational class takes conscious contact with the universal life energy. The vibrational frequency increasis and there is the possibility to transmit Reiki through his or her hands, on themselves, on others, on pets, on plants, on food, on medicines, etc...
2) Okuden - Second Reiki Level
the conscious exercise of our creative capacity. The development and the mature expression of our talents, projectin our intent beyond the illusiory distances of space and time. One becomes harmonised in three powerful cosmic symbols. One learns to use the conscious power of imaginative possibilities and the strategic use of positive thinking. There is a further vibrational leap and an increased awareness of connection...
The Centro Olistico Tolteca - Free Reiki® School has pioneered in Italy in allowing those who have worked enthusiastically with the first two levels to enjoy the experience of the third Reiki Level without having to take responsability to become a Reiki Master. As a matter of fact, in the Free Reiki® School the traditional Third Level splits into:
3A) Third Reiki Level 3A
Theoretical, practical and vibrational class harmonising the Dai-Ko-Myo, the Reiki "Master" symbol. The encounter with the Great Shining Light. This level is defined "spiritual" because through light and silence it creates an intimate connection between the different states of being: body, mind and soul. Another vibrational leap helps us to feel like part of the whole (the meaning of the One). The Third Level 3A thus complete the Reiki circle for a harmonious work on yourself contacting the very heart of Reiki.
3B) Terzo Livello Reiki 3B
Shinpiden, training course to become a Reiki Master. Dedicated to those who, having experienced and deepened the Reiki Method, choose to want to share it with other living beings correctly teaching it. Dedicated to those who feel within themselves to have the talent and motivation to teach the Reiki Method and are ready to do it. A delicate and important way of life full of responsabilities.
THIRD REIKI LEVEL
dai ko myo symbol attunement
THIRD REIKI LEVEL 3B - MASTERY
shinpiden - reiki master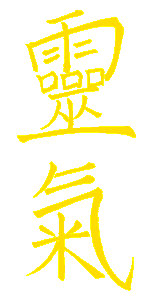 Shoden, First Usui Original Reiki Level