third reiki level 3a
dai ko myo initiation
THIRD REIKI LEVEL 3A ACCORDING TO
THE ORIGINAL MIKAO USUI METHOD
THE HEART OF REIKI: LIGHT AND SILENCE
INITIATION TO THE MASTER SYMBOL DAI KO MYO
Some Reiki practitioners, after having experimented for a while with the possibilities and potentials of Second Level, simply wish to complete their energy learning for their personal growth, for an even deeper need for meditation, within the very heart of Reiki, Dai Ko Myo.
The Third Level (3A) brings Reiki to full circle, in a way, considering the passage from the manual phase (First Level) to the creative phase (Second Level), eventually reaching the "emotional-spiritual" phase, that is to say the essence of Reiki, the "Great Shining Light", Dai-Ko-Myo.
The First Reiki Level plays on an intentional approach of "not-doing", since it's the energy itself which acts as needed and where needed, and the Reiki practitioner simply lays his or her hands and trusts the intelligence and loving intention of the energy.
The Second Reiki Level plays on a different approach involving the presence of a direction, an intentional use of our will and responsibility: in a word, "doing".
As a supreme synthesis of thesis and antithesis – which however don't oppose each other – the Third Level opens the gates to the dimension of a higher, more aware "not doing": a "letting go", a dynamic balance of relaxation and concentration, a communion with energy itself. Those who grasp the spirit of Reiki live this "not-doing" by emptying their mind (letting go of worry, need, desire, purpose) to let the energy flow free, to be one with it, to enjoy the full harmony of silence.
Those who reach the Third Level, though, don't just get lazy and let things happen by themselves; on the contrary, they don't let their "doing" interfere with the voice of their feeling, their heart, their spirit. The inner compass guiding them on the path with a heart of its own passes no judgement: it leads to things in the present time and place, to seeing them as they are, without pride, guilt or fear.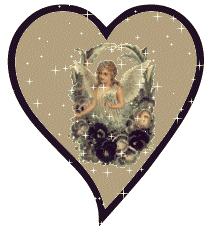 Through this very same path, Dai Ko Myo brings growth and maturity to the thought that as long as there is inner balance, the right thing will always happen. The Third Level harmonization transmits a new and powerful impulse towards growth; the emotional and spiritual spheres come into play, and perception increases towards a new and more refined sensitivity. Of course, this requires even more balance and responsibility – though it stimulates such requirements at the same time – because our pride and self-importance are always there (through the ever-present voice of the Ego), and can at any time pollute our feeling, the voice of our heart. The Third Level "invites" us to a perpetual "voyage" of exploration and meditation within our most intimate spiritual dimension and helps us get in touch with realities beyond the sensible world.
Mastery: Third Reiki Level 3B - Reiki Master