the etical code of the
free reiki® school
AN ETHICAL COMMITTMENT
THAT EVERY REIKI OPERATOR SHOULD ASSUME
"L'esperienza mi ha insegnato che sempre solo quelle coscienze che in ogni caso sono già sveglie si lasciano chiamare e affinare."
"Alcuni si ritengono perfetti unicamente perché sono meno esigenti nei propri confronti."
"Io credo di non essere responsabile del significato o dell'assurdità del vivere, ma che invece sono responsabile di quello che personalmente faccio con la mia propria, irripetibile vita." (Hermann Hesse)
Any Reiki Operator who has been trained in the Free Reiki® School may recognize the following Code of Ethics and:
expresses agreement with the Ideals of Mikao Usui, with the Philosophy of the CENTRO OLISTICO TOLTECA and work in order to express them in full;
respects and values all operators and Reiki Masters regardless of their background or affiliation to any organization. The operator abstains from negative statements on other operators or Reiki Masters when there is no hard evidence of any behaviour incompatible with the spirit of Reiki;
actively works to create harmony and friendly cooperation among all Reiki Masters and operators in bio-natural disciplines regardless of their background or affiliation to any organization;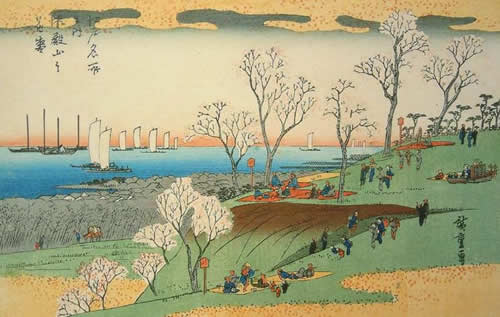 may hold - as suggested by the Free Reiki School - harmonization seminars for the different disclosure levels Reiki (1°, 2° and 3A) for FREELY DETERMINED CONSIDERATION, that is to say the operator lets each student freely determined the money value for what he or she received. The teacher will explain the Reiki student that no retribution is needed for the energy, which is a free gift from the universe, but that a fair value must be given for the Reiki Master's time, training and availability;
is authorized to train other Reiki Masters only after 36 months (from the day of the operator's certification as Master) of proven experience in holding seminars;
encourages all students to follow their inner guide (psychic sensitivity) in deciding whom to receive bio-natural treatment from or whom to study Reiki with, including the possibility of studying under more than one teacher;
openly encourages all customers and students to do their best in the Reiki program that their psychic sensitivity leads them to follow;
always works with the aim of making customers and students recognize and use their self-healing power, encouraging them as needed in their personal growth and in the development of Reiki practice and other natural disciplines, stimulating their ability to make independent and informed decisions;
always treats clients and students with the utmost respect. The operator never engages in illegal or immoral activities with them. Is very professional regarding contact during treatment and never ask customers to disrobe, nor makes any comment, allusion or reference of a sexual nature;
abstains from assuming drugs or alcohol before and during (and possibly after, as well) any practice of bio-natural disciplines;
never speaks less than truthfully about what will be offered during Reiki sessions and seminars. The operator respects Truth in his or her advertising. The operator is willing to openly discuss with any potential customer or student any topic which will be addressed during the seminar, the type of considerations and the necessary time. Advertising will need to state what the student will be able to do after completing the proposed seminars;
never uses in his or her seminars any material protected by anybody else's copyrights nor the logo and writing Scuola Free Reiki® or Scuola di Sciamanismo Mana of the Centro Olistico Tolteca without prior written permission;
is open to continuing update and perfectioning of his or her qualifications, preparation, training, experience and professional abilities;
actively works for his or her healing, in order to fully embody and express the essence of Reiki and other bio-natural disciplines in all of his or her actions. The operator daily devotes some time for introspection, meditation, Reiki or other natural treatments, and communing with nature. The operator takes care his or her nutrition and rest, as well as his or her mental, emotional and spiritual serenity;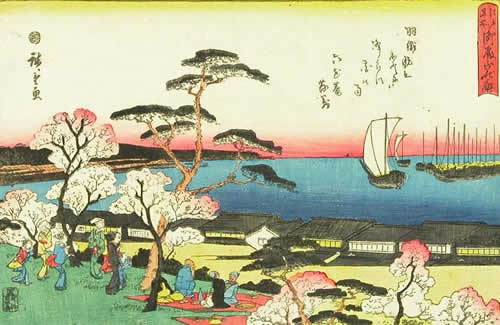 explains to treatment customers and students the values of bio-natural disciplines and Reiki (which are not tied to any religion) and explains that such methods give no absolute guarantees of treatment efficacy, since there are too many variables involved, and are no viable substitute for any medical or psychological treatment. They offer formidable support for any traditional treatment being administered and act optimally as means for prevention and mind balance;
recognizes that bio-natural disciplines and Reiki work together with other kinds of medical and psychological treatment. If a customer suffer from a medical or psychological condition, he or she should be invited to contact a qualified medical officer, along with taking bio-natural treatments;
never suggests a medical or psychological diagnosis nor prescribes or suggests medical drugs. The operator never suggests a customer or student to alter or interrupt the use of any drug prescribed by authorized medical officers and invites every student to follow the same behaviour with any of his or her treatment customers;
always acts by his heart, with love, humility, compassion, helpfulness to himself or herself, and to others.
The Centro Olistico Tolteca and the Free Reiki® School hope that every operator and teacher of any school works with loyalty, honesty ans spirit of renewal and hope to every future Reiki student to find exactly the teacher best suited for his or her journey.